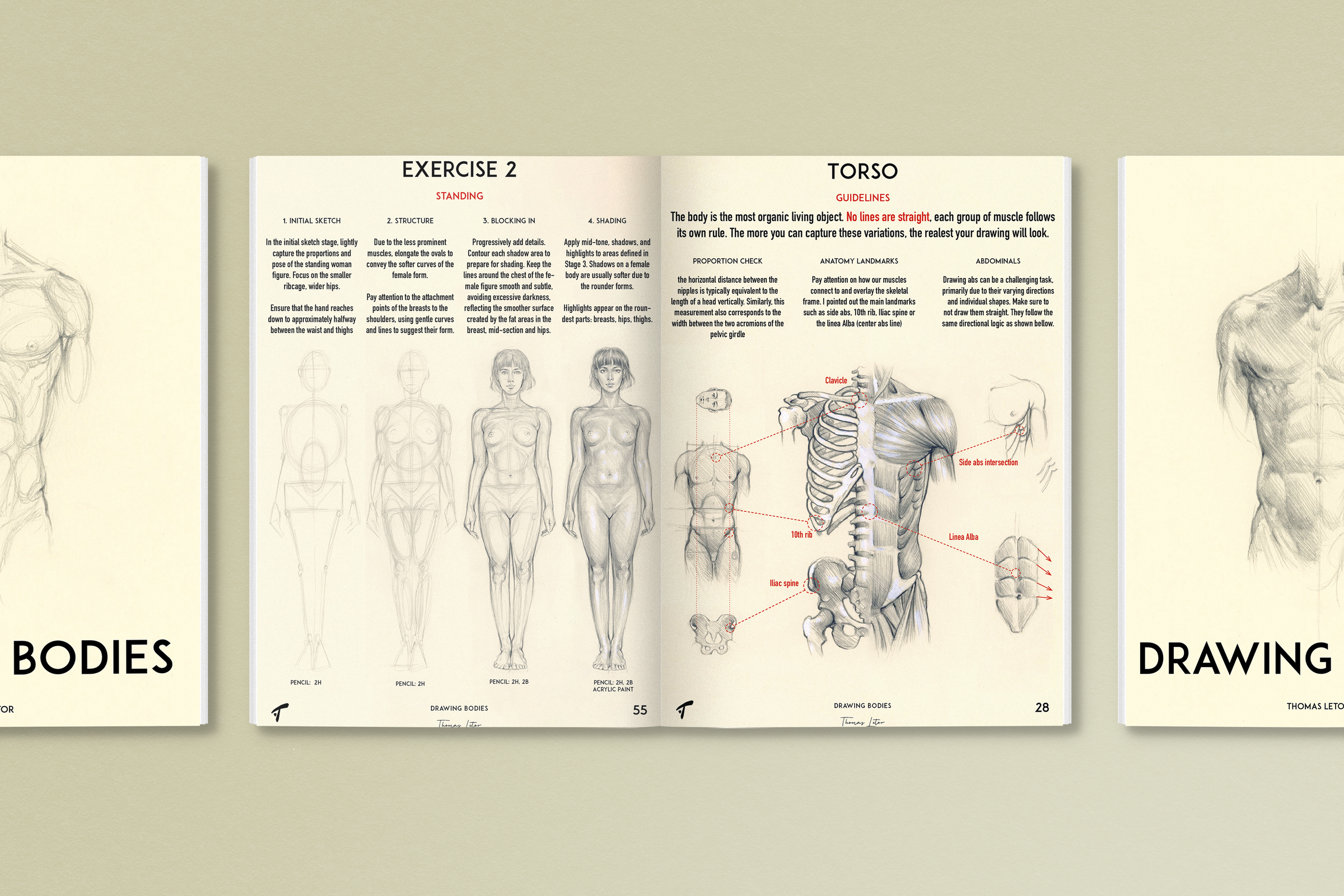 NEW release
DRAWING BODIES
Get ready to dive into the world of figure drawing, where you'll uncover the secrets of capturing those intriguing curves and delicate shadows. This ebook is your guide to unleashing your creativity and exploring the endless possibilities of the human body.
Learn more
★★★★★

Accessible to all and beautifully made. I can already notice a progression in my drawings, love this tool. Thanks for sharing your tips ! :)
★★★★★

The book is a miracle, I advise everyone
★★★★★

Managed a relatively realistic eye for literally the first time ever on my first attempt having just gone through the book. Learned literally so much in just a few pages, honestly so worth it and excited to keep practicing and absorbing what I've learned about textures, hatching, shapes, angles etc. Can't wait to attempt a full face!
★★★★★

Thank you, it has benefited a lot, clear and accurate steps.
PDF - 72 pages
How to download the eBook ?
The eBook is instantly downloaded on your device after proceeding at checkout. Just in case, you also receive an automatic email featuring a new link to download the eBook you purchased. Make sure you mention the correct email address at checkout.
Drawing faces part 2
Step by step tutorials
I guide you every step of the way
I unveil my favorite method to draw a face while stimulating your imagination.
Learn more